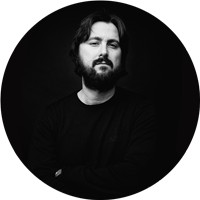 Max Farina
Laureato in architettura al Politecnico di Milano. Nel 1991 inizia a fotografare ed a sperimentare tecniche di sviluppo e stampa in bn. Nel 1997 realizza la sua prima personale "Belfast" a Milano, e tante altre mostre fotografiche nel corso degli anni. Sviluppa presto una specializzazione nell'ambito della fotografia di reportage, e realizza progetti fotografici di architettura e interni, eventi, ritratti, reportage aziendali, fashion & beauty, still-life.
Pubblicazioni recenti: Nella Città – Alcune questioni del progetto urbano (2014), Relazioni di paesaggio (2015) in collaborazione con il Politecnico di Milano – Reportage fotografico e di architettura per documentare il Padiglione China CCUP durante Expo Milano 2015 (2015).
ph. 393.98.56.018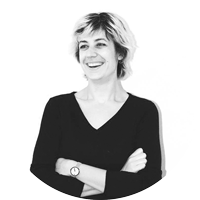 Elena Gullace
Diplomata come Graphic Designer all'Istituto Europeo di Design di Milano (IED), dal 2007 inizia la sua carriera professionale come Graphic Designer e Art Director specializzandosi in packaging nel mondo lusso, beauty e cosmetico. Ha lavorato a stretto contatto con grandi aziende come: Persol e Rayban del gruppo Luxottica, Acqua di Parma del gruppo LVMH, Police – Replay – The Merchant of Venice del gruppo Mavive Spa, Bionike, Elgon Cosmetics, Atkinsons e I Coloniali del gruppo Perfume Holding, Cesare Paciotti, Enrico Coveri, Alfaparf Group, Bottega Verde, Elgon, OVS e molti altri.
Dal 2014 è Art Director e coordinatrice dello Studio Farina Zerozero.
Nel 2015 fonda Studio Ottanio, agenzia di comunicazione specializzata in beauty e cosmetica, che terminerà nel 2018 per dare vita ad una nuova realtà, più sprintosa. Con la stessa passione di sempre per il beauty e la cosmetica e con grande entusiasmo creativo nasce Allez! Beauty.
ph. 333.39.59.872
Andrea Ciriminna – Fotografo
Fotografo professionista di Milano, da oltre 20 anni opera nel settore della moda e della pubblicità, realizzando campagne ADV internazionali e ritraendo negli anni diversi personaggi dello spettacolo tra cui i comici di Zelig e Colorado. Camila Morais posa davanti al suo obiettivo per il calendario Bellissima 2011, Benedetta Parodi e Tessa Gelisio sono da lui ritratte nelle copertine di numerosi libri.
Pier Paolo Iannone – Architetto
Per lo studio Farina Zerozero ha svolto lavori di Interior Design e modellazione 3D di ambientazioni e oggetti. Grazie alla presenza di una figura professionale come quella dell'Arch. Pier Paolo lo studio è in grado di mostrare ai propri clienti simulazioni 3D degli ambienti per progetti di wayfinding, stand fieristici e di visual merchandising per negozi.
Marco Gaboardi – Web Master
Marco è uno stretto collaboratore dello studio da più di 5 anni, specializzato nei servizi web. Progettiamo insieme siti internet belli, funzionali e dinamici, ottimizzati per i motori di ricerca e responsive sui dispositivi mobili. Insieme a Marco proponiamo ai nostri clienti anche siti personalizzati e aggiornabili per poter gestire in completa autonomia l'inserimento di nuove fotografie, contenuti, prodotti e notizie.
Alexander Mihov – Designer
Alexander Mihov, nato in Bulgaria, ha maturato la sua esperienza creativa nel mondo dell'Industrial Design e nella Grafica Artistica a Milano, realizzando progetti di Interior Design e collaborando a stretto contatto con importanti studi di Architettura. Ha inoltre collaborato con il brand Inkiostro Bianco progettando e realizzando grafiche artistiche e pattern decorativi per le Wallcovering Collection.